10 Days to a Bully-Proof Child: The Proven Program to Build Confidence and Stop Bullies for Good (Paperback & Kindle )
by Sherryll Kraizer, PhD
Link to – Children with Special Needs and Bullying Concerns
Link to – Children with Autism and Bullying Concerns
Link to – Protecting Your Child's Safety Online in 2018
Link to – 15 Strategies Educators Can Use to Stop Cyberbullying 
Link to –  Bullying & Substance Abuse: Who it Affects & Why  
Link to – Teacher Resources on How to Handle Bullying
Link to –  Research on Bullies
Link to – Jane Brody's Column "A Bully's Future, From Hard Life to Hard Time"
  A great new addition to children's resources from Denise Dufala! 
Bomba the Brave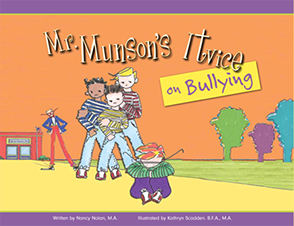 This totally charming new series is sure to be read again and again.  Written by Nancy Nolan and Illustrated by Kathryn Scadden, they are a welcome addition for parents and schools.  Visit their site: Mr. Munson's ITvice
The Adventures of Theodore Burke  by Ross Walker, Australia
Schoolyard pranks and bullying, heroes and villains – all wrapped up in an adventurous tale bound together by father and son. Recommended especially for boys 8+.
This is a thoroughly delightful book, suitable for the upper elementary to adolescent reader.  It is science fiction, adventure and imagination gone a little wild.  The writing is authentic and riveting.  The author uses a narrator who pops in from time to time as a powerful device that creates tension and keeps the reader moving along.  It is not obviously about bullies, but develops a consistent theme about how young people treat each other.
Bullies & Victims : Helping Your Child Survive the Schoolyard Battlefield
by Suellen Fried, Paula Fried
Keys to Dealing With Bullies (Barron's Parenting Keys)
by Barry Edwards McNamara, Francine McNamara (Contributor)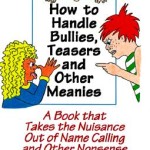 How to Handle Bullies, Teasers and Other Meanies  A Book That Takes the Nuisance Out of Name Calling and Other Nonsense
by Kate Cohen-Posey, Betsy A. Lampe (Illustrator)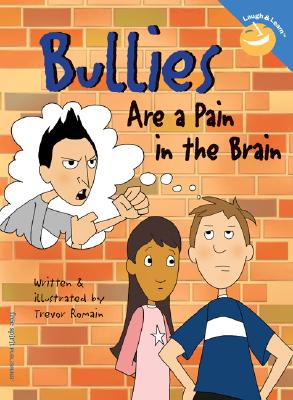 Bullies Are a Pain in the Brain

by Trevor Romain (Illustrator), Elizabeth Verdick (Editor)
What to Do… When Kids Are Mean to Your Child (What to Do Parenting Guides, Vol. 1)
by Elin McCoy
I Want to Play (Crary, Elizabeth, Children's Problem Solving Book.)
by Elizabeth Crary, Marina Megale (Illustrator)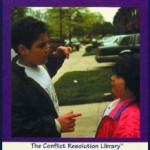 Dealing With Bullying (The Conflict Resolution Library)
by Marianne Johnston, Rudolf Steiner
The King of the Playground
by Phyllis Reynolds Naylor, Nola Langner Malone (Illustrator)
Stick Up for Yourself : Every Kid's Guide to Personal Power & Positive Self-Esteem
by Lev Raphael, Gershen Kaufman, Pamela Espeland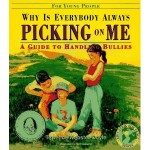 Why Is Everybody Always Picking on Me? : A Guide to Handling Bullies
by Terrence Webster-Doyle
Simon's Hook; A Story About Teases and Put-downs
by Karen Gedig Burnett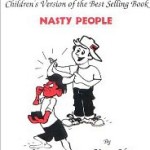 Taking the Bully by the Horns – Children's Version of the Best Selling Book, "Nasty People"
by Kathy Noll, Jay MA PsyD Carter